Home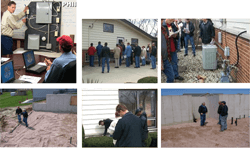 Home Inspection School
Become a certified home inspector from Professional Home Inspection Institute!
---
Professional Home Inspection Institute offers interactive training for
home inspection, mold inspection, mold remediation, radon measurement, environmental hazards, infrared (IR thermography), and more!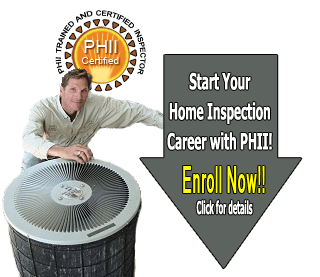 The inspection courses are interactive, meaning you can go through the courses 100% online. The courses contain text, audio, videos, images, diagrams, electronic flashcards and other interactive features to help you learn home inspection and
start a successful home inspection business from the ground up.
The
Home Inspector Certification Course package
contains two courses. The Basic Course which takes you through the national guidelines for home inspection and teaches you the essentials and the free Advanced Course which gives you more in-depth details about systems, components, and common defects in homes. The Advanced Course also covers report analysis, business operations, liability, professional ethics, swimming pools and lawn irrigation systems which are required topics for taking the NHIE and state exams.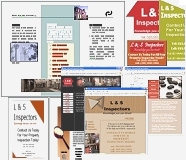 We also offer assistance with
marketing your home inspection business
. We give you templates for:
Flyers
Brochures
Logos
Advertisements for realtors, banks, mortgage companies, etc.
Business card templates
And more!
Benefits for PHII Certified Inspectors
✓ Free National Association Membership
✓ Free home inspector website
✓ Free home inspection report software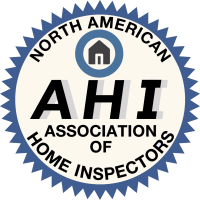 After you complete the course, you will receive a free 1-year membership into AHI, the North American Association of Home Inspectors. AHI is one of three non-profit home inspector societies in the US! ~
www.naahi.org
Free InspectHost Home Inspector Website!

After you have completed the courses, you also receive a free website for 1-year from InspectHost.com. This website service makes it easy for you to have your own website, advertise with your own information, and refer clients, realtors, etc to the site to read more about your inspection credentials and even schedule inspections or download their reports directly from your site! This service is free for 1-year as a benefit of completing our training. After the first year, you can renew the website for $149/annually. ~
www.inspecthost.com